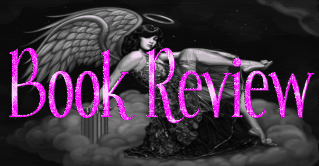 Title:
ETERNAL CAPTIVE
Series:
Mark of the Vampire (Book 3)
Author:
Laura Wright
Format:
Mass Market Paperback
List Price
:
$7.99
Publisher:
Signet
R
elease Date:
February 7, 2012
ISBN:
0451235878
Buy ETERNAL CAPTIVE from Amazon

My Ratings
Plot: 4.5/5
Setting: 4.5/5
Writing: 5/5
Originality of Plot: 4.5/5
Characters Development: 5/5
Ending: 4.5/5
Cover Art: 4.5/5
Likelihood to Recommend: 5/5
Overall: 37.5/40 = 93%
Synopsis
Since feeding her his blood, Lucian Roman has struggled with his obsession with Bronwyn Kettler-fighting an uncontrollable desire to kill her, if he has to, and the vampire she has sworn to wed. But when a dangerous enemy threatens Bronwyn, only Lucian can save her life. Even if it means sacrificing his own... (from Goodreads.com)
My Review
Lucian Roman has finally found his match in Bronwyn Kettler. She is feisty, strong willed, beautiful, and about to belong to another. Ever since Luca tasted Bronwyn blood, she's gotten under his skin. He can't get her out of his mind. What would you do if the person you know you're supposed to be with was destined for another? What would you be willing to give up to be with this person. And is it all worth it, if being with that special someone would turn you into the the person you have despised all your life, The Breading Male.
I have been waiting patiently for Lucian Roman to have his chance to tell his story. He has been my favorite Roman brother through out this entire series. What girl doesn't like a smart, cocky, bad boy. From the beginning of the story, you never see Luca ever settling down with anyone. It was his temperament, attitude, and the pesky fact of him becoming the Breading Male. In
ETERNAL CAPTIVE
, Luca is transformed into a new person. While the wit and snark still remain, he becomes this mature person that I never thought possible. When he returns to the credenti were he was born, the layers of his shell really start to fall way. He's willing to give up everything to save those who he loves, even if it hurts him.
Bronwyn Kettler's character has so many layers. When Brownwyn steps into this story, she's a very buttoned up, prissy, prim, Sandra Dee -type character. She made me crazy, and I never blamed Alexander a bit for not being interested in her in the first book. Over time, Bronwyn opened herself up, and made me love her. She became the strong, smart, driven women she was always meant to be.
The secondary characters in this story really bring
ETERNAL CAPTIVE
to life. The Roman brothers have such a spectacular dynamic, considering they each came from a broken home. They have built new lives together with new friends, family, and lovers. I'm completely wrapped up in both Gray and Dillon's separate and joint storylines. I'm so in love with these two, that my next read will probably be ETERNAL BLOOD (Mark of the Vampire #2.5). I, also, love the newest members the Roman brothers have added to their fold. I have a feeling that there might just be future books based around these guys, and I'll be there to read it when it comes out.
ETERNAL CAPRIVE
is a story of personal growth and risking it all for the one you love. I was touched by this stories sense of family, love, and perseverance. It's funny, smart, sexy, and heart felt all at the same time. Once I picked this book up, I couldn't put it down! It has twists and turns, that kept me up way past my bedtime reading.
ETERNAL CAPRIVE
is a must read for Paranormal Romance Fans!