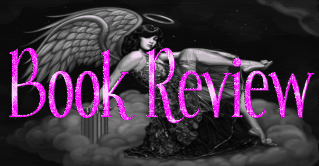 Title:
IRON CROWNED
(Dark Swan, Book 3)
Author:
Richelle Mead
Release Date:
March 1, 2011
List Price:
$7.99
Paperback:
352 pages
Publisher:
Kensington Publishing Corporation
Language:
English
ISBN-10:
1420111795
ISBN-13:
978-1420111798
My Ratings
Plot: 4/5
Setting: 4/5
Writing: 4/5
Originality of Plot: 4/5
Characters Development: 4.5/5
Ending: 5/5
Cover Art: 4/5
Likelihood to Recommend: 5/5
Overall: 34.5/40 = 86%
First Line
"Don't confuse fairy queens with fairy princesses."
Synopsis
Shaman-for-hire Eugenie Markham is the best at banishing entities trespassing in the mortal realm. But as the Thorn Land's queen, she's fast running out of ways to end the brutal war devastating her kingdom. Her only hope: the Iron Crown, a legendary object even the most powerful gentry fear…
Who Eugenie can trust is the hardest part. Fairy king Dorian has his own agenda for aiding her search. And Kiyo, her shape-shifter ex-boyfriend, has every reason to betray her along the way. To control the Crown's ever-consuming powers, Eugenie will have to confront an unimaginable temptation--one that will put her soul and the fate of two worlds in mortal peril…
(
THIS REVIEW CONTAINS SPOILERS
)
*
*
*
*
*
*
*
*
Eugenie Markham is a girl torn between two worlds, two men, and the two halves of herself. While she has stepped up in her duties as the Thorn Lands queen, she is beginning to neglect her shaman duties in the mortal realm. War is brewing, and Eugenie is smack dab in the middle of it. Who can she trust? Who has will have her back? And will it be the King or the Kitsune, to fully capture her heart?
The Dark Swan series and I have a iffy relationship in the past. I love
Richelle Mead
and her Vampire Academy and Georgina Kincaid series, so I picked-up this series. I've enjoyed this series, but not I didn't fall in-love like I did with her other two series. I am very fond of Eugenie, Kiyo, and Dorian in their best moments, but sometimes I just want to chuck the book at the wall.
This book is the best in this series so far. It's the obligatory book #3 in the series, so I knew it would be an emotional roller-coaster. I love how Dorian has stepped up to back Eugenie and the Thorn Land. I love how easy things can be between Eugenie and Kiyo in the real world. This series is fast paced and keeps me thinking three steps ahead of myself. I was so happy that Eugenie and her sister were finally able to come to understanding. It's like Jasmine is being able to claim what little childhood she has left.
This story does have some small issue for me. I didn't like that Eugenie was able to jump from Dorian to Kiyo so quickly. Eugenie gets angry at Dorian for doing exactly what you expect him to do. She was shocked and appalled at his behavior. Come on Eugenie, use the brain I know Richelle Mead gave you. I also saw the pregnancy coming a mile away!!! I mean what self-respecting 20-something female, doesn't know antibiotics and birth control do not mix. That along with not having 'actual sex' with Dorian the last time they were together. I kind-of expect more of
Richelle Mead's
writing.
One thing I find very interesting about this series, is that I am never sure whether Eugenie should pick Dorian or Kiyo. Usually, I gravitate to one romantic lead, and don't change teams. As soon as I think I have absolutely mind made up that she should be with Dorian, he does something to screw it up and vise-versa. I can't say that I have ever felt this strongly about a love triangle. I mean previous to this book I felt that both characters filled a part in Eugenie's life: Dorian filled the fey part of her heart and Kiyo filled the human part of her heart. That being said, I was never sure either character could make her completely happy. I think that with Eugenie's choice to embrace more of one side of herself, she may be drawing closer to one guy more then the other.
This is the first book in the Dark Swan series that can be help up the same emotional caliber, as her two other series. This book kept me on my toes all the time. You never knew who Eugenie should really trust, and who would end up stabbing her in the back.
Dark Swan Series Books 1-3
Author's Websites

http://www.richellemead.com/
http://twitter.com/RichelleMead

http://www.facebook.com/richellemeadfanpage?ref=ts
http://blue-succubus.livejournal.com/