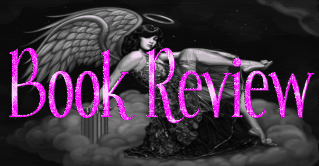 Title:
IF I DIE
Author:
Rachel Vincent
Release Date:
September 27, 2011
List Price:
$9.99
Publisher:
Harlequin Teen
Language:
English
ISBN-10:
0373210329
ISBN-13:
978-0373210329
My Ratings
Plot: 5/5
Setting: 4/5
Writing: 5/5
Originality of Plot: 4.5/5
Characters Development: 4.5/5
Ending: 5/5
Cover Art: 5/5
Likelihood to Recommend: 5/5
Overall: 38/40 = 95%
Synopsis
The entire school's talking about the gorgeous new math teacher, Mr. Beck. Everyone except Kaylee Cavanaugh. After all, Kaylee's no ordinary high-school junior. She's a banshee—she screams when someone dies.

But the next scream might be for Kaylee.

Yeah—it's a shock to her, too. So to distract herself, Kaylee's going to save every girl in school. Because that hot new teacher is really an incubus who feeds on the desire of unsuspecting students. The only girls immune to his lure are Kaylee and Sabine, her boyfriend's needy ex-girlfriend. Now the unlikely allies have to get rid of Mr. Beck…before he discovers they aren't quite human, either.

But Kaylee's borrowed lifeline is nearing its end. And those who care about her will do anything to save her life.

My Review
IF I DIE
is the absolute best book in the Soul Screamers series so far! There are two things I have come to expect from
Rachel Vincent's
books. First, expect the unexpected. She has an impressive ability to break genre rules and work outside the box. And second, her books have an uncanny ability of breaking my heart into teeny-tiny pieces. Couples are never promised a Happily-Ever-After and no character is untouchable by death or injury.
IF I DIE
didn't let me down.
Rachel Vincent
starts this book out with a bang. She tackles a very serious life and death issue within the first couple chapters. It hooked me in and couldn't put this book down. It was an emotionally tough for me to read, but was extremely well written. She handles these issues in a very delicate and real way. It has probably never been said that
Rachel
shies away from controversial subject matter
Kaylee has once again found herself sinking in quicksand. Her life is falling down around her. Her friends and family are trying everything they can to help her out of an impossible situation. She has grown emotionally from book to book, and this book is no different. She excepts her limitations, and uses her energy, time, and skills to help her friends and family.
As always, Kaylee's love life isn't making things any easier. Kaylee and Nash are trying to get their relationship back after some bumps in the road. They are trying to move on, make new memories, and forgive past indiscretion. Then there is Nash's mara ex-girlfriend Sabine, who is torn between stealing Nash from her and wanting to be Kaylee's friend. Kaylee isn't sure if she can really trust Sabine when the chips are down. Not to mention Nash's sexy brother Tod, the reaper who is always there to help when Kaylee is in need. He has become her white knight, but instead of wearing shining armor he's dressed in his pizza delivery uniform.

Rachel Vincent
has a knack of turning her fictional worlds up-side-down, and making them all the better for it. Things happen that I never see coming. She has a way of finding unique and ingenious solutions to problems. This always keeps me guessing. The last few chapter of this book shattered my heart, but gave me hope for Kaylee's future.
IF I DIE
is heart-wrenching, shocking, and whispers of new beginnings to come! This book is a real game changer for this series. Bravo
Rachel Vincent
, you have skillfully develop characters that the readers can't help but be emotionally attached to! This book has cemented the Soul Screamers series on my must read list. If you enjoy reading unique and thought provoking Paranormal YA, you should picked up
Rachel Vincent's
Soul Screamer's series!
Rachel Vincent's Books
Soul Screamers (YA Series):
0.5) My Soul to Lose (2009)
1) My Soul to Take (2009)
2) My Soul To Save (2010)
3) My Soul To Keep (2010)
4) My Soul to Steal (2011)


Unbound Series (Adult Series):
1)
Blood Bound
(2011)
2) Shadow Bound (2012)

Shifters Series (Adult Series):
1) Stray (2007)
2) Rogue (2008)
3) Pride (2009)
4) Prey (2009)
5) Shift (2010)
6) Alpha (2010)
Related Websites
Buy
IF I DIE
Rachel's Website
Rachel's Twitter
Rachel's Message Board
Book Trailer