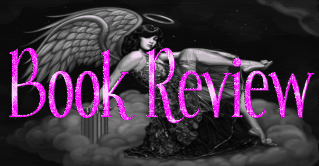 Title:
BRING ME HOME FOR CHRISTMAS
Author:
Robyn Carr
Release Date: October 25, 2011
List Price: $7.99
Publisher: Mira
Language: English
ISBN-10:
0778312712
ISBN-13:
978-0778312710
My Ratings
Plot: 4.5/5
Setting: 5/5
Writing: 4.5/5
Originality of Plot: 4.5/5
Characters Development: 4.5/5
Ending: 5/5
Cover Art: 4/5
Likelihood to Recommend: 5/5
Overall: 37/40 = 92%
Synopsis
This year, Becca Timm knows the number one item on her Christmas wish list—getting over Denny Cutler. Three years ago, Denny broke her heart before heading off to war. It's time she got over her silly college relationship and moved on.

So she takes matters into her own hands and heads up to Virgin River, the rugged little mountain town that Denny calls home, as an uninvited guest on her brother's men-only hunting weekend. But when an accident turns her impromptu visit into an extended stay, Becca finds herself stranded in Virgin River. With Denny. In very close quarters.

As the power of Christmas envelops the little town, Becca discovers that the boy she once loved has become a strong and confident man. And the most delicious Christmas present she can imagine.

My Review


(Review contains spoilers)
*
*
*
*
*
*
*
I adored Denny when he was first introduced in a previous Virgin River book. He had a tough childhood and his past had left him a little broken. As an adult Denny had come to Virgin River to find family, and he did even if they weren't related by blood. Just as Denny started to settle in to life in Virgin River, in walks his ex-girlfriend Becca. She decided that she couldn't move on with her new life without facing Denny again. She tricked her brother into taking her on his hunting trip to Virgin River with his buddies.
This book really show how much Denny had grown in the years after he left Becca. He used to be a lost young man with no where to really call home. Now he has become a man that the town has come to love, respect, and rely on. He was willing to wait on Becca hand and foot after her accident, even though he didn't know her true feelings. And he was even willing to give up everything for the girl he loves.
Becca may have been misguided in the beginning of this book, but she truly found her way in Virgin River. She found who she was, and what she wants to do for the rest of her life. The town changed her life for the better, and now she will help change the town on child at a time. I also loved the addition of Becca's brother and his friends to Virgin River. I'm hoping to see more of them in the future. The series is always looking for a few new sexy soldiers!
I simply adore the characters and this town. Reading new books in this series, is like getting to see an old friend. Once you get into a each book, it feels as if you never left. Also, there is just something about
Robyn Carr's
writing that give me hope in life, people, and the world. Make you almost want to pack up and move there yourself!

BRING ME HOME FOR CHRISTMAS
was a sweet and heart-felt holiday tale. If you are looking for something festive to read or just a chance to find peace in this crazy world, this is the book for you. When I pick up a Virgin River book I know I'm going to get two things: realistic characters and touching romance, and this book didn't disappoint!
Virgin River Series
Book 19 -
Sunrise Point
(May 2012)
Book 18 -
Redwood Bend
(Mar 2012)
Book 17 -
Hidden Summit
(Jan 2012)
Book 16 -
Bring Me Home for Christma
s (Nov 2011)
Book 15 -
Harvest Moon
Book 14 -
Wild Man Creek
Book 13 -
Promise Canyon
Book 12 - "Midnight Confessions" (novella)
Book 11 -
Moonlight Road
Book 10 -
Angel's Peak
Book 9 -
Forbidden Falls
Book 8 - "Under the Christmas Tree" (novella)
Book 7 -
Paradise Valley
Book 6 -
Temptation Ridge
Book 5 -
Second Chance Pass
Book 4 -
A Virgin River Christmas
Book 3 -
Whispering Rock
Book 2 -
Shelter Mountain
Book 1 -
Virgin River
Website

Robyn Carr's Website
Robyn Carr's Twitter