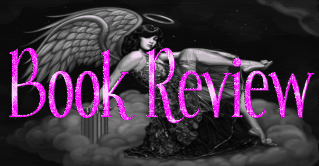 Title:
ONLY YOURS
Series:
A Fool's Gold Romance (Book 5)
Author:
Susan Mallery
List Price
:
$7.99
Publisher
:
Harlequin
Imprint:
HQN Books
Release Date:
August 30, 2011
ISBN:
9780373775941

My Ratings
Plot: 4.5/5
Setting: 5/5
Writing: 5/5
Originality of Plot: 4.5/5
Characters Development: 5/5
Ending: 4.5/5
Cover Art: 3.5/5
Likelihood to Recommend: 5/5
Overall: 37/40 = 92%
Synopsis
Man's best…matchmaker?
Montana Hendrix has found her calling—working with therapy dogs. With a career she loves in a hometown she adores, she's finally ready to look for her own happily ever after. Could one of her dogs help her find Mr. Right… or maybe Dr. Right?
Surgeon Simon Bradley prefers the sterility of the hospital to the messiness of real life, especially when real life includes an accident-prone mutt and a woman whose kisses make him want what he knows he can't have. Scarred since childhood, he avoids emotional entanglement by moving from place to place to heal children who need his skillful touch. Can his growing feelings for Montana lead him to find a home in Fool's Gold, or will he walk away, taking her broken heart with him?
(from
Goodreads
)
My Review


(Review contains minor spoilers)
*
*
*
*
*
*
Montana Hendrix has finally found the perfect job training therapy dogs to help people in need. She thinks that she's doing a great job, until one exuberant puppy changed her life forever. I think that Montana's choice in jobs, really says a lot about who she is as a person. She is sweet, caring, and loving. She has difficulty with men and relationships, due to past issues. I was glad to see that she was finally able to bring down her walls to let Simon into her life. Overtime, she was able to help Simon heal his broken, tattered heart. I also enjoyed her interaction with the therapy dogs and the burn patients. It was heart-warming!
Simon Bradley comes off as a tough, short-tempered, and brilliant doctor. His childhood was both scary and traumatizing, which was tough for a brilliant, caring child. He poured his pain into schooling, and then into a career helping other burn victims. In his past, Simon was used to pushing people away and never staying in one place for long. Once he met Montana, his life would never be the same. She was able to help him see what loving someone truly means. She helped him become whole again.
One of the best parts of this series is the amazing cast of characters. In this book, I really enjoyed discovering the romance between Max and Denise. I have always thought of Denise Hendrix as this straight laced June Cleaver-type mother, and then you find out that she was a wild child with her lovers name tattooed on her hip. It was hysterical and sweet to read about their past and present. This storyline makes the series more full and rich. Most series gloss over romance when dealing with the over 50 crowd. Kudos, to
Susan Mallery
for telling their story!
I found
ONLY YOURS
to be one of most touching and heart-felt books in the series so far. It was a story of person growth and selflessness. A Beauty and the Beast type of tale, with the gruff, loner-type doctor meeting the girl with a heart of gold. This book made me laugh and cry, sometimes all at the same time. It was great to see something so wonderful coming from something so terrible. My favorite part of this book is the fact that Montana and Simon didn't get their Happily-Ever-After easily. They had to fight every step of the way, making the story all the better for it.
If you haven't picked up
Susan Mallery's
Fool's Gold series, you don't know what you are missing! This series is uplifting, sweet, funny, and sexy. Put this series on the top of you to-be-read pile for the new year. It's a must have for all Contemporary Romance readers. I can't wait for the next installment and Nevada's story!
Fool's Gold Series
#1
CHASING PERFECT
#2
ALMOST PERFECT
#3
FINDING PERFECT
#4
ONLY MINE
#5
ONLY YOURS
#6
ONLY HIS
Websites
Purchase
ONLY YOURS
arch
Susan Mallery's
Website
Susan Mallery's
Twitter
Harlequin's
Website
ONLY YOURS - Video