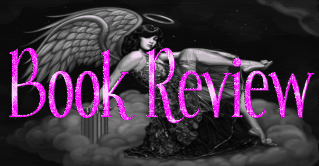 Title:

Reaper


Author:

Rachel Vincent


Release Date:

December 1, 2010


Publisher:

Harlequin Teen


Reading Level:

Young Adult


Format:

Kindle Edition


File Size:

203 KB


List Price:

$2.99 (currently free from some retailers)



My Ratings

Plot: 5/5
Setting: 5/5
Writing: 5/5
Originality of Plot: 5/5
Characters Development: 5/5
Ending: 5/5
Cover Art: 3/5 (Nice cover, but no way is that Tod!)

Overall: 33/35 = 94%



Synopsis
The story of how Tod died and was recruited as a reaper . . .
Tod Hudson was a typical teenager. He liked girls, sports, food and tolerated his younger brother, Nash. In fact, he had his whole life in front of him–and due to his bean sidhe heritage, it was going to be a very long life indeed. And then the car accident occurred.
Suddenly Tod's future wasn't so sure, and he had to make a choice. Life . . . Death . . . or something Between . . . .
Quick Review

REAPER is the basically the back story of how Tod Hudson the bean sidhe, became the dealer of death that he is today. This novella gives us glimpse into the somewhat normal life of Tod and his brother, Nash. It's a story of choices, good and bad. It's a story of sacrifice. It's a story of loss. And a story of what is means to be family.

I first want to state for the record, I LOVE TOD HUDSON! And here I thought that there was no way that I could possible love him, more then I already did! Rachel Vincent proved me wrong, once again! The further I get in the Soul Screamer series, the more Tod seems to outshine is younger brothers. Tod makes the tough decisions, when other wouldn't. He may be snarky and sarcastic, but when it comes to the important things in life, his heart is in the right place.

Thi
s novella is full of hysterical one-liners, moments of deep despair, and hope for the future. I want to thank
Rachel Vincent
for the gift Tod truly is!
Other Books by This Author

Soul Screamers YA Series:
0.5) My Soul to Lose (2009) (click here to download the prequel for free)
1) My Soul to Take (2009)
2) My Soul To Save (2010)
3) My Soul To Keep (2010)
4) My Soul to Steal (Upcoming Release Date: 1/1/11)

Shifters Series:
1) Stray (2007)
2) Rogue (2008)
3) Pride (2009)
4) Prey (2009)
5) Shift (2010)
6) Alpha (2010)


Websites

Rachel Vincent's Website
Rachel's Discussion Board
Rachel's Twitter