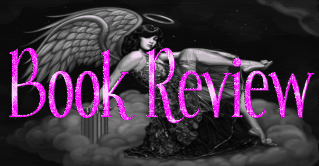 Title:
ONLY MINE
Series:
Fool's Gold bk 4
Author:
Susan Mallery
Publisher:
Harlequin
Imprint:
MIRA Books
List Price:
$7.99
Published:
July 26, 2011
ISBN:
9780373775880

My Ratings


Plot: 4/5
Setting: 5/5
Writing: 5/5
Originality of Plot: 4.5/5
Characters Development: 4.5/5
Ending: 4.5/5
Cover Art: 4/5
Likelihood to Recommend: 5/5
Overall: 36.5 /40 = 91%
Synopsis
You can't win if you don't play...
Her town's lack of men may make headlines, but it isn't news to Dakota Hendrix. The beautiful blonde has bigger problems to deal with, such as overseeing the romance reality competition filming in Fool's Gold. Screening eligible bachelors is a difficult enough task, but Dakota hits an unexpected snag when a sexy stranger comes to town.
Finn Anderssen will do anything to keep his twin brothers— the perfect contestants— off the show. Despite Dakota's better judgment, she finds herself drawn to the mysterious outsider. Like her, Finn knows about heartbreak and how a family can fall apart, so she doesn't dare to hope for anything more than a fling. After all, even in the Land of Happy Endings, finding true love is never as easy as it looks on TV. (from
Goodreads
)
My Review


(Review contains minor spoilers)
*
*
*
*
*
*
Finn Anderson chased his younger twin brothers to Fool's Gold. The twins, Sasha and Stephen, came to town to be on a reality dating show. Finn, who raised both boys for the last 8 years, came to drag his brother back to Alaska and to the family business. Dakota Hendrix was asked by the mayor to help with the filming of a reality television show based on their town's man shortage. Dakota has everything she needs: a good job, big family, and wonderful friends. She's only missing two things: a man and a child. Dakota decides that she really only needs the second, and doesn't have time for the first. Finn and Dakota both have complicated lives. The last thing either of them need is to get involved, but want and need are two separate things.
I just adore the Hendrix family, especially the triplets. Dakota is smart, sexy, and knows what she wants…most of all a baby. Her inability to conceive, has left her feeling damaged. My heart broke for her. She felt powerless and broken inside. I cheered for Dakota when she took her fate in her own hands, and made the decision to adopt a child. Even though she was part of a very large family she tended to keep things to herself, but she was able to break down some of her walls and let Finn into her life.
I just want to say that Finn is topping my list of favorite Fool's Gold sexy males. I may be stubborn, but his hardheadedness comes from a good place. He spent the last several years raising his younger twin brothers, after their parents death. He gave up just about everything for them, so I give him the right to try to hold on to his brothers, even after they have become adults. Just like a parent, some times it's had to know when to let go.
I also really enjoyed the secondary romance of Finn's brother Stephen and his quiet dating show partner Aurelia. I was just as touched by their romance as I was with Dakota and Fin. Aurelia's character growth was spectacular. She started as a shy, doormat of a girl, and become a strong, sexy women. I was happy that Stephen was able to see through the frumpiness to the women Aurelia was on the inside. Their romance built slowly and sweetly. They were just adorable!
I absolutely adore
Susan Mallery
's Fool's Gold series. Most series fizzle out after 5 books, but Susan keeps the series and the character fresh and surprising. I find myself waiting excitedly for the next installment in the series. I love meeting Fool's Gold's newest characters, as well as catching up with old favorites. The Fool's Gold series has a great balance of wit, romance, and charm. Every time I open a new book, it's like coming home.

ONLY MINE
is a quirky, touching, sexy tale of learning to let go and move on with life. Both Dakota and Finn had tragedy in their past, but were able to finally move past their losses and into each others arms. This book both broke my heart, and put it back together all in one book. This sweet book is a must read for any contemporary romance readers or
Susan Mallery
fans!
Fool's Gold Series
#1
CHASING PERFECT
#2
ALMOST PERFECT
#3
FINDING PERFECT
#4
ONLY MINE
#5
ONLY YOURS
#6
ONLY HIS
Websites
Purchase
ONLY MINE
arch
Susan Mallery's
Website
Susan Mallery's
Twitter
Harlequin's
Website
ONLY MINE VIDEO