For me, 2011 was the year of the audiobook! For the first time ever, I probably listen to more audiobooks, then I actually read. My busy lifestyle and crazy travel schedule, makes them the more sensible choice. Whether I'm driving to work, getting ready in the morning, or cleaning, I almost always seem to have an audiobook playing in the background. It's been a year to say goodbye to old series, and making room for new ones as well.

I have gotten together with a few narrators and bloggers to talk about the best audiobooks of 2011!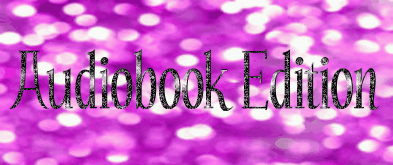 MY TOP AUDIOBOOKS OF 2011
(in no particular order)
#1
IF I DIE by Rachel Vincent
/ Narrated by Amanda Ronconi / YA Paranormal / This book has me in tear from chapter one and from there on out I couldn't put it down. As per usual, Rachel Vincent doesn't shy away from controversial topics and realistic teenage issues. She also has a knack of turning her fictional worlds up-side-down, and making them all the better for it. Things happen that I never see coming. She has a way of finding unique and ingenious solutions to problems. This always keeps me guessing. Kaylee, through out the series, has become a strong and caring heroine thinks of others even at her own detriment. Amanda Ronconi's narration style is fitting for this story. She talks like a teen, not like what she thinks teens sound like. She also has a knack for conveying the heartbreak and devastation in this book.
#2
DESTINED FOR AN EARLY GRAVE by Jeaniene Frost
/Narrated by
Tavia Gilbert
/ Paranormal Romance / I have a massive weakness when it comes to Cat and Bones. I just can't get enough of their true love and adventures. Their relationship is the heart, not only of this series, but of this book in particular. Cat had to learn the hard way to fully trust her husband and know that he would be there for her no matter what. This book contains one of the most gut wrenching break-up scenes I've ever listened to. Plus,
Tavia Gilbert
narrates this series with a spectacular range of character voices. She really brings the series to life for me, and is Cat and Bones to me!
#3
HARD BITTEN by Chloe Neill
/ Narrated by
Cynthia Holloway
/ Sometimes you love and had a book equally! I laughed, throw my headphones against the wall, and sobbed uncontrollably, while listening to this book. Chloe Neill took a real chance when writing this story, and it's all the better for it. Merit has become a strong Sentinel of Cadogan house. Her relationship with Ethan is as always on shaky ground. She has also teamed up with a guard from another house to solve a problem haunting the entire vampire race.
Cynthia Holloway
's narration of this series is perfect. She has a wide range of both male and female voices. She is able to convey deep and sometimes tragic moments in this story.
#4
PALE DEMON by Kim Harrison / Narrated Marguerite Gavin / An elf, a witch, avamp, and a pixie walk into a restaurant. No this isn't a joke, it's
Pale Damon,
the ninth book in
Kim Harrison's
Hollows' Series. Rachel Morgan, shunned witch and paranormal bounty hunter, is on the road-trip from hell with her business partners Jenks and Ivy along with everyone's favorite sexy elf Trent Kalamack. I absolutely adore
Marguerite Gavin's
narrations of The Hollow's series. She is The Hollows to me. Even when I read this series, I can almost her reading the story to me. She does such an amazing job narrating the many Hollows characters that span different cultural backgrounds and eras. Her voice really draws you into the story with her emotional narration.
#5
GREEN-EYED DEMON by Jaye Wells
/ Narrator:
Cynthia Holloway
/ Paranormal Romance / Vamps and Mages and Weres! Oh my! Sabina travels to New Orleans with her sexy mage partner Adam and her demon Giguhl, to find her twin sister who was kidnapped by their grandmother. Sabina has come so far since book one of this series. She is a strong, smart heroine, who finally learns to rely on her friends to back her up.
Cynthia Holloway
's narration of this series is one word, brilliant! She is actually one of my favorite audiobook narrators, and the main reason I picked up this series on audiobook rather then eBook. She has a great variation in voices for each character, and really draws the reader in. Plus, no one does sexy like
Ms. Holloway
!

MY TOP 5 NARRATORS OF 2011
(in no particular order)
****************************************************
Name:
Lorelei King
(Audiobook Narrator)
Blog:
www.loreleiking.blogspot.com
Website
:
www.loreleiking.com
FB:
www.facebook.com/LoreleiKing
Twitter:
@LoreleiKing
A busy recording schedule means I don't have the chance to listen to as many audio books as I would like, so I'm afraid my 'favorites list' includes some of my own!
Top Audiobooks of 2011
#1
Gods Without Men by Hari Kunzru
/ Literature / I have a small part in this book, which is an ensemble recording – it was a privilege to be included among some fantastic narrators, including Kerry Shale and Rupert Degas. The book is a multi-layered, following several stories and several timelines. Eerie and gripping.
#2
My Dear, I Wanted to Tell You by Louisa Young
/ Wartime Romance / A moving wartime love story set in London, Paris – and on the Western Front. It's read by the incomparable (and rather dishy!) Dan Stevens – unmissable. Have a hanky ready!
#3
The Lowdown: A Short History of the Origins of the Vietnam War by David L. Anderson
/ History/ This was fascinating to record and so educational. I'm not big on history, and find that audio is a great way to study it relatively painlessly!
#4
A Tiger's Wedding:
my childhood in exile / Memoir / Written and read by Isla Blair. This autobiographical story moves from India, to Scotland, to swinging 60s London, and is engaging all the way. The writing is beautiful, and Isla Blair's voice is just luscious. Couldn't stop listening.
#5
Explosive Eighteen
/ Crime Fiction / I can't let a list of favorite audios go by without including something by the fantastic Janet Evanovich. I'm lucky enough to narrate the Stephanie Plum series, and I'm also a huge fan – this book didn't disappoint. Lots of Lula and Grandma Mazur, two of my favorite characters – and who doesn't appreciate a bit of humor in the dark days of winter!
Favorite Audiobook Cover for 2011
There were so many great covers this year, but I particularly liked the cover of
'The Sisters Brothers' by Patrick deWitt
. Striking, witty, and works well in digital (so important these days!).
Favorite Audiobook Series of 2011
I am lucky to narrate some fantastic series, all of which I love – Janet Evanovich's Stephanie Plum, Patricia Briggs's Mercy Thompson and Patricia Cornwell's Kay Scarpetta – so it's very difficult to say which is my favorite! But having recorded Darynda Jones's First Grave on the Right in 2010, I was thrilled to be asked to do Second Grave on the Left in 2011, as it means that Darynda's fantastic heroine, Charley Davidson (Grim Reaper), now has a series. I've just finished recording Third Grave Dead Ahead, which will be released in 2012 - so I think, as it's the newest, this paranormal romance is my favorite series of 2011. It has humour, suspense, romance – and terrific characters.



****************************************************

Name:
Karen White
(Audibook Narrator)
Blog Address:
http://karenwhiteaudiobooks.com/
Twitter Address:
@KarenWhitereads
Caveat:
Because I am 1) a mom of 11 and 8 year old girls, 2) a narrator and 3) an audiobook director, I really only have the opportunity to listen to audiobooks appropriate to kids for pleasure (at least this year!). So my choices are affected by my circumstances.

Top Audiobooks of 2011

#1
NO PASSENGERS BEYOND THIS POINT
, by Gennifer Choldenko. Children's 8+. Published by Listening Library, narrated by Becca Batoe, Jesse Bernstein & Tara Sands. I directed this audio and got the meet the author, but it's my favorite because it's a book that doesn't condescend to kids. It's a fun listen (Tara Sands' Mouse is one of my favorite characters ever!) but it makes you THINK. We are still talking about it in my household.
#2
THE DRY GRASS OF AUGUST
by Anna Jean Mayhew. Literary (possibly Historical?) Fiction. Published by Blackstone Audio. I narrated this book, but I was a fan of the book before I worked on it and was SO excited to do it. This is a first novel by the author, who has had a fascinating life, and is a brutally honest account of racism and family disfunction in the early 1960s in my home state of NC that somehow manages to be hopeful due to it's feisty young heroine.
#3
EVERYTHING THAT RISES MUST CONVERGE
by Flannery O'Connor. Classic Fiction. Published by Blackstone Audio. I'm also a narrator on this one but am honored to be included in it. The other narrators are masters: Mark Bramhall, Bronson Pinchot and Lorna Raver. O'Connor's work is wrenching, georgeously written and darkly hilarious. I can't speak for my work, but the other narrators truly bring these twisted characters to life.
EVERY SOUL A STAR
narrated by Jessica Almasy, Ali Ahn and Mark Turetsky, our perennial favorites are
13 GIFTS
,
FINALLY
, and
11 BIRTHDAYS
all narrated by Ms. McInerney. She has a gift for creating characters of all ages, and her narration is especially engaging.
MUDBOUND
, this summer and quickly followed it with WHEN SHE WOKE. Completely different books in style, setting and tone, but I just love her writing. Dense and juicy.
Courtney J. Sullivan: I read
MAINE
and then
COMMENCEMENT
and loved them both. Again, very different novels, but she excels in both with her complex female characters.
Jo Ann Beard: Recently finished
IN ZANESVILLE: A NOVEL
, one of the best coming of age books I've read in a long time and I can't wait for her next book. I felt as though I were completely immersed in the teen narrator's world and thought processes.
****************************************************


Name:
Therese Plummer
(Audiobook Narrator)
Website:
http://www.thereseplummer.com/
Favorite Audiobooks of 2011

#1
Sing You Home by Jodi Picoult
#2
Faith by Jennifer Haigh
#3
The Family Fang by Kevin Wilson
#4
Firelight by Sophie Jordan
****************************************************

Name:
Audiobook DJ
(Audiobook Reviewer)
Blog Address:
http://www.audiobookdj.com
Twitter Address:
@audiobookdj


Top Audiobooks of 2011


#1
The True Meaning of Smekday
, by Adam Rex, narrated by Bahni Turpin, 10 hours, 38 min. Listening Library, 2011. Science Fiction. Even if this had not won the 2011 Odyssey Award for best audiobook produced for children and/or young adult, I'd still give this a top pick. When Earth is conquered by aliens, twelve-year-old Tip Tucci travels cross-county, accompanied by a runaway alien named J.Lo, to find her mother. The way Turpin handles the voicings for both Tip and J.Lo is nothing short of remarkable.
#2
The Girl in the Garden
, by Kamala Nair, narrated by Anitha Gandhi, 9 hours. Hachette Audio, 2011. Fiction. A family secret lies hidden away in a secret garden in a village in India. This grabbed my attention because it has such a sense of place - you can almost feel the humidity, smell the flowers, and taste the curry. You can hear the many characters because the narrator does such a lovely job with the delicate and refined Indian accents. The story takes you to a different place and time.
#3
Don't Eat the Marshmallows
... Yet! The Secret to Sweet Success In Work and Life, by Joachim De Posada and Ellen Singer, narrated by Michael McConnohie and Dan Worren, 2 hours. FonoBook, 2011. Non-fiction -- Self-help. An interesting look at self-discipline and how the ability to delay gratification can be a predictor in success. Both narrators do a fine job, but Michael McConnohie voice is really perfect for this piece. You may say, oh yeah, I've heard all the self-help clap-trap I can handle. I sort of thought the same thing as I started, but am very glad I gave a listen! I'll confess I've already used one of the tips to make a big change in my outlook for the New Year.
#4
The Bite Before Christmas
, by Lynsay Sands and Jeaniene Frost. Narrated by Paula Christensen and Tavia Gilbert, 6 hours, 50 minutes. Harper Audio, 2011. Paranormal Romance. The two short stories in this novel offer an introduction to the uninitiated of what paranormal romance is all about. For those familiar with the authors' work, it's a pleasant dip into familiar territory with a holiday twist. I especially enjoyed the Jeaniene Frost title, along with Tavia Gilbert's narration. For a short story, I suspect the cast of characters kept her plenty busy!
#5
The Hum and the Shiver
, by Alex Bledsoe, narrated by Emily Janice Card and Stefan Rudnicki, Blackstone Audio, 2011. Horror. I enjoy hearing both of these narrators and to get to hear them perform together is a real treat. Bledsoe offers an incredibly ingenious take on the isolationism of the Tufa, a back-woods clan from Appalachia. No one knows much about them, but they claimed the mountains as their home long before any white settlers arrived.
Favorite Audiobook Series of 2011


OK, only the first title has been published - the second is not due out until 2012, but if you're in the mood for steampunk and great narrating (by James Langton) then you'll be hooked after the first title and ready to listen to the next installment as soon as it's available. The website is very cool and includes short stories to keep your interest in the ministry in tip-top shape before the next release.
****************************************************


I want to not only thank all of the authors, narrators, and fellow bloggers that have been involved with my TOP BOOKS OF 2011 posts. I couldn't have done this without them and their support!


I hope everyone had an amazing New Year's Eve. And here's to finding new books, authors, series, and narrators in 2012!