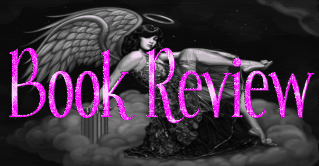 Title:
FLAT-OUT SEXY
Author:
Erin McCarthy
Release Date:
6/01/10
List Price:
$7.99
Publisher:
Berkley
Language:
English
ISBN-10:
0425235173
ISBN-13:
978-04252351741
My Ratings
Plot: 4.5/5
Setting: 4.5/5
Writing: 4/5
Originality of Plot: 4.5/5
Characters Development: 4.5/5
Ending: 5/5
Cover Art: 4.5/5
Likelihood to Recommend: 5/5
Overall: 36.5/40 = 91%
Synopsis
Two years after Tamara Briggs's husband was killed in a wreck at Talladega, she's back to dating, but her latest beau is a dud. She dumps him and remains intent on not ending up with another race-car driver, but that's exactly what she gets when she meets Elec Monroe. Things progress quickly, and soon she's having dynamite sex with this younger man who's nice to her kids—who could ask for more? There's a catch of course: Elec is the son of Tamara's dead husband's father's sworn enemy. The narrative is fast-paced and red hot; fans of more graphic romances will enjoy this and welcome the next—a sequel is in the works.
My Review
I was very reluctant to pick-up this series. I love to watch several different types of racing, but am not really fond of NASCAR in general. I just kept coming a crossed
Erin McCarthy's
Fast Track series, so I finally gave it a shot. I have to admit, I was completely wrong in pre-judging this series!
Tamara Brigg's is stepping back into the NASCAR world, less then two years after her husband was killed during a race. Since the accident, she has lived a quite life teaching, raising her two kids, and dating men that bore her to tears. She can't remember that last time she actually dated a man she wanted to sleep with. That is until Elec Monroe crashes into her world! While he seems to be everything that Tamara doesn't need in her life, he turns out to be just the opposite. This book is funny, romantic, with just the right amount of heat! The characters are in the forefront of this story, and doesn't let the NASCAR back-story drown it out.
I fell in love with these characters from page one. Tamara is just a mother that wants the best for her family. She is a smart, kind and extremely loving women. She is even willing to give up the man she loves, to keep the peace in her family. And Elec isn't your run of the mill race car driver as well. He lacks the ego and attitude you see with drivers at the top of their sport. He treats Tamera like a goddess, loves her kids, and his family is the most important part of his life. Also, Suzanne, Ryder, Ty, and the rest of the Monrow brothers, make a full cast of wonderful secondary characters that I can't wait to read more about.
I cannot say this enough…I WAS TOTALLY WRONG ABOUT THIS BOOK. This might be one of my favorite Contemporary Romance series that I have read. I'm devouring this series, and it is starting to interfere with my sleep. In one week, I have read books
Flat Out Sexy
(#1),
Hard and Fast
(#2),
Hot Finish
(#3), and
The Chase
(#4)! If you are looking for a sexiness, sincerity, and adventure this books for you. I can't wait to start
Slow Ride
(#5) this week!
Series
Fast Track
Websites