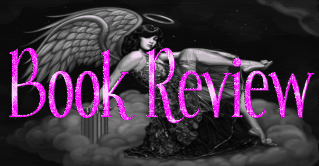 Title:
Angels' Flight
Author
:
Nalini Singh
Narrator:
Justine Eyre
Release Date:
05/07/12
Format:
MP3 Audiobook CD
Length:
13 Hours
List Price:
$29.99
Publisher:
Tantor Audio
Language:
English
ISBN-10:
1-4526-5719-X
ISBN-13:
978-1-45265719-6
My Ratings
Plot: 4/5
Setting: 5/5
Writing: 4.5/5
Originality of Plot: 4.5/5
Characters Development: 4/5
Ending: 4.5/5
Narration 5/5
Cover Art: 5/5
Likelihood to Recommend: 5/5
Overall: 41.5/45 = 92%
Synopsis
Warrior angels, vampire hunters, and angels gone bad heat up this altogether sizzling paranormal alternate universe. This anthology of novellas features Angels' Wolf, Angels' Judgment, Angels' Pawn, and the never-before-published Angels' Dance.

In Angel's Wolf, a vampire becomes fascinated with the seductive angel who rules Louisiana. But all is not what it appears to be in her court.

In Angels' Judgment, a hunter must track one of her own gone bad while surviving the deadly tests placed in her way by the archangels themselves. Unexpected backup comes from a stranger who might just be the most lethal threat of all.

In Angels' Pawn, a vampire hunter faces off against two rival factions and the angel manipulating them both, and a vampire whose help is not entirely selfless.

And in the never-before-published Angels' Dance, an angel trapped in the mountain stronghold of the Refuge finds herself under siege by a warrior angel from a martial court.
My Review
Angel's Wolf:
I have been waiting for more of Ashwini's background. We have gotten little glimpses into her through out the previous Guild Hunter books. She's feisty, strong , and sexy, which makes for an exciting read. Her past with the Cajun vampire Janvier has also been hinted at as well. These two have a very sexy and antagonistic relationship. The two team up team up for a hunt and ciaos ensues ,of course. This story just makes me want to see these two featured in their own full length story.
Angels' Judgment:
This is the story of how Sara met her sexy, secretive husband Deacon. Readers Sara as the strong and established Guild Director, but this story begins even before she steps on the scene in Angels' Blood. She once was an every day hunter, until she teamed up with Deacon, the Guild's Slayer. They were sent out to find the murderer of several vampires. These two were a very unlikely pair, but were made all the stronger because of it. I found myself wanting them to get together during the entire story. The story also gives a behind the scenes look at the Guild Director's selection process.
Angels' Pawn:
Noel's broken and tortured body was sent back to Raphael as an object lesson. After Noel has physically healed, Raphael sends him to Nimra's court to help her solve the mystery of who is threatening her life. The story is both sweet and heartbreaking at the same time. Both characters are damaged, and I was happy that they were able to help each other heal. These two form a very special bond. As much as I loved this story, it did leave me a little melancholy.
Angels' Dance:
I'm not really sure why, but I have always been intrigued by Jessamy. I was always touched by her and her back story. Though her wings are deformed, she is a very essential part of the Refuge. She is charged with the care and teaching of the little angels. While she isn't strong of body, she is strong of heart. I adored getting to hear the story of how she met the fierce Galen. These two balance each other perfectly, like they were made to fit together to make a whole.
Overall:
I usually stay away from anthologies and shorts stories, as I find that I can't connect with the characters very deeply in such a short time. However, the Guild Hunter Series has so many characters that don't get there chance to shine in the spot light. Short stories are a perfect way to give the readers just a time peak into the unseen parts of these characters lives. I was very happy to get the chance to dive into the stories Ashwini & Sara most of all. I have been looking forward to their stories for a while now, and hope to hear more from them in the future.
Justine Eyre's
narration of
Angels' Flight
is spectacular. She has such an amazing range of voices for this cast very distinct characters. She is able to convey all of the heartbreak, sensuality, and happiness that book has to offer the reader. I think that her narration is a wonderful addition to this book, and actually adds to strong feelings of the book.
I would recommend this book to anyone who enjoys the
Guild Hunter Series
or any of
Nalini's
other books. It's a nice balance danger, love, and unlikely pairings.
Series
Guild Hunter Series
Websites
Nalini Singh's Webpage
Nalini Singh's Twitter
Nalini Singh's Tantor Page