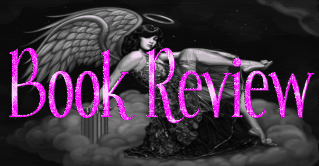 Title:
AND ONE LAST THING…
Author:
Molly Harper
Release Date:
July 27, 2010
Publisher:
Gallery
Paperback:
320 pages
List Price:
$15.00
ISBN-10:
1439168776
ISBN-13:
978-1439168776
My Ratings
Plot: 5/5
Setting: 4/5
Writing: 5/5
Originality of Plot: 5/5
Characters Development: 5/5
Ending: 4.5/5
Cover Art: 5/5
Likelihood to Recommend: 5/5
Overall: 38.5 /40 = 96%
First Line
"If Singletree's only florist didn't deliver her posies half-drunk, I might still be married to that floor-licking, scum-sucking, receptionist-nailing hack-accountant, Mike Terwilliger."
(This may be my favorite book beginning in a long time!)
Synopsis
Lacey Terwilliger's shock and humiliation over her husband's philandering prompt her to add some bonus material to Mike's company newsletter: stunning Technicolor descriptions of the special brand of "administrative support" his receptionist gives him. The detailed mass e-mail to Mike's family, friends, and clients blows up in her face, and before one can say "instant urban legend," Lacey has become the pariah of her small Kentucky town, a media punch line, and the defendant in Mike's defamation lawsuit.
Her seemingly perfect life up in flames, Lacey retreats to her family's lakeside cabin, only to encounter an aggravating neighbor named Monroe. A hunky crime novelist with a low tolerance for drama, Monroe is not thrilled about a newly divorced woman moving in next door. But with time, beer, and a screen door to the nose, a cautious friendship develops into something infinitely more satisfying.
Lacey has to make a decision about her long-term living arrangements, though. Should she take a job writing caustic divorce newsletters for paying clients, or move on with her own life, pursuing more literary aspirations? Can she find happiness with a man who tells her what he thinks and not what she wants to hear? And will she ever be able to resist saying one . . . last . . . thing?
My Review


(
THIS REVIEW CONTAINS SPOILERS
)
*
*
*
*
*
*
*
*
When you live your entire life for someone else, do you lose who you are? Lacey Terwilliger sure did! She gave up her previous life, her friends, job offers, and even time with family members for her "floor-licking, scum-sucking, receptionist-nailing hack-accountant" husband! (I LOVE THAT LINE) My heart ached for Lacey, while the naught part of me cheered for her when she sought revenge against her philandering, d*ickless, spineless excuse for a husband.
I was very impressed that Lacey made the decision to remove herself from the situation, and move into the cabin by the lake. It was the only way she would be able to start moving on with her life. The moment Lacey's new neighbor Monroe saw her, he probably knew she was trouble. I mean what kind of crazy person swims naked in a lake at night! There initial interactions were hysterical!!! I just adored Monroe's character all-around. Lacey and Monroe just have such an easy, light repartee. Who wouldn't root for them? Plus, there is just something about a sexy, cocky, recluse writer.
I truly believe that if Lacey hadn't let Monroe into her life, she wouldn't have been able to start the healing process. This book was about growth and making the right decision rather then the easy decisions. I enjoyed watching Lacey blossom into the vibrant, smart women she was always meant to be. She picked up the pieces of her broken heart and moved on with her life. I also loved that Lacey used writing as a cathartic process.
Even though I enjoyed this entire book, my favorite part had to be the ending. There was no big fake "and they lived happily ever after" ending to this book. No wedding bells. No baby. No running though the airport to keep the love of your life from boarding a plane. It was realistic, and made me appreciate this book that much more.
And soon as I finished this book, I called my best friend to tell her all about it. Being the amazing person that I am, I couldn't help picking up a copy of AND ONE LAST THING… for my best friend. It is just one of those books that you have to share! It was funny, snaky, real, and thought provoking. I cannot wait to see what
Molly Harper
writes next!
Author's Websites


Molly's Website
Molly's Blog - Nice Girls Don't Write Naughty Books
(With a blog title like that how could we not love her)
Molly's Twitter
Molly Harper - Books


ENTER TO WIN: HOW TO FLIRT WITH A NAKED VAMPIRE
So I'm continuing my contest from my
interview with Molly Harper
. Enter below for the chance to win one an eBook copy of Molly Harper's newest release:
HOW TO FLIRT WITH A NAKED VAMPIRE
. The contest closes May 5, 2011 at midnight. The winner will be notified via e-mail and will have FIVE days to respond & claim their prize! Since I'm gifting this eBook through Amazon.com, the winner must be have a US amazon.com account set up to receive their prize.

Here is what you need to do:
In the contest entry box below, please leave your first name/last initial and e-mail address
Link contest via Twitter/Facebook/Blog 1 point for each link provided.
Follow this blog for bonus 2 points! (button located on left-hand side)
Follow my twitter for bonus 2 points! (button located on left-hand side)
Rules and Legal Disclaimers:

I will use random.org to choose the winner.
Contest is open to readers in the USA only.
The winner has FIVE days, from the day I e-mail them, to claim your prize. Failure to contact me result in forfeit of your prize. At that time, I will choose either to re-award the prize to another entrant or not.
These rules are subject to change or be modified without prior written notice.

Contest is void where prohibited.
By entering this contest you are agreeing to our terms of entry.
(Scroll down in the box to fill in contest information)