It's that time of year again. We just got our first real winter weather of the season here in Indiana. A little snow and some adult hot chocolate has got me in the holiday mood. Again, I'm compiling a list of Holiday Naughty & Nice Reads. Most of my this years picks are brand spanking new, while some are past favorites that deserve a re-read!
These books are spicier then a mug of hot mulled cider, and what better to keep you warm this winter!
Title: The Bite Before Christmas
Author:
Lyndsey Sands & Jeaniene Frost
Release Date:
10/25/11
My Rating: 5/5
Naughty Rating: 4/5

Product Description:
In Lynsay Sands' "The Gift," Katricia Argeneau knows grey-eyed cop Teddy Brunswick is her life mate. She just needs to convince him they belong together, and being snowbound in a secluded cabin will make this a Christmas neither will forget.
It's "Home for the Holidays" in Jeaniene Frost's Night Huntress series. Cat and Bones may long to wrap presents and set up a tree, but this Christmas, an evil vampire and long-buried family secrets will threaten to take a bite out of their holiday cheer.
Title: A Vampire for Christmas
Author: Michele Hauf, Laurie London, Alexis Morgan, Caridad Pineiro
Release Date:
11/18/11
My Rating: 5/5
Naughty Rating: 5/5

Product Description:
Tis the season…for these darkly sexy tales.


All they want for Christmas is you…
It's the time of year for twinkling lights on trees and kisses under the mistletoe. Yet the passing of another year means nothing to the stunning immortals who lurk in the shadows of the new-fallen snow.
And they don't care if you've been naughty or nice.
Let four fanged lovers open your eyes to a passion you never dared to imagine. After all, there's no place like home for the holidays—and these dazzling vampires can't wait for an invitatio
n.
Title: Tied with a Bow
Author: Lora Leigh, Virginia Kantra, Eileen Wilks, Kimberly Frost
Release Date:
11/1/11
My Rating: 5/5
Naughty Rating: 5/5

Product Description:
For the holidays, giving can bring as much pleasure as receiving. — Come, as these four bestselling authors invite you to savor the sweet anticipation of unwrapping these never-before-published novellas of searing sexuality, rapturous romance, and paranormal pairings. — Experience the feral fire of #1 New York Times bestselling author Lora Leigh's latest novella of the Breeds in her story, An Inconvenient Mate.

Feel the incendiary passion that cannot be extinguished in New York Times bestselling author Virginia Kantra's tale of the Children of the Air novella, Upon a Midnight Clear

.



Explore the other limits of carnal craving in USA Today bestselling author Eileen Wilks's world of the lupi in her novella, Human Error.

Enter national bestselling author Kimberly Frost's all-new world of desire and devotion in First Light.

As intimate as they are imaginative, these unique holidays stories reveal the flush of surprise and joy when the most unexpected package turns out to be just what you always wanted...
Title:Unwrapped

Author: Megan Hart
Release Date: 12/6/2010
My Rating: 5/5
Naughty Rating: 5/5

Product Description:
Naughty is Nice
Newlyweds Leah and Brandon Long are finally taking a honeymoon. But just a few days into their Christmas-in-Vail vacation, Leah takes a tumble on the slopes, severely spraining her ankle. Being stuck indoors isn't so bad though: the luxurious chalet boasts a hot tub and cozy fireplace. Besides, sitting with her feet up while Brandon serves her in every way a man can serve a woman is exactly how both of them like to spend their time.
Leah would be in heaven, if only Brandon didn't insist on playing with the dynamic of their relationship. With kinky sex and deep conversation the only things on the agenda, Leah can't avoid the discussion of how things might change. Will she be ready to take their marriage to the next level in the New Year?
Title: Believe
Author: Lauren Dane
Release Date: 12/6/2010
My Rating: 4.5/5
Naughty Rating: 5/5

Product Description:
Their First Christmas, Bound Together…
All Jude wants for Christmas is Rori, all to himself. It's their first holiday season as a couple, and staying home, seeing friends and family, means they'll be surrounded by the memory of Rori's late husband. It's time for Jude and Rori to create their own traditions. Time for them to fully explore their most intimate desires to dominate and submit.
Rori is thrilled when Jude whisks her away to a luxury resort in the mountains. Spending Christmas away, just the two of them, is the perfect time to show him she's ready to give herself to him completely…
Title: Red Hot Santa
Author: Tori Carrington
Release Date:
11/1/11
My Rating: 4/5
Naughty Rating: 5/5

Product Description:
Subject:

Marine Reservist Jackson Savage
Current Status: Security expert, ready for his first assignment.




Mission:

Playing Santa at a local bar.
Obstacle

: A woman who tempts him to be very, very naughty.


Jackson Savage is all ready to start an exciting new career at a local security agency. But for tonight, his job is to play Santa…until his good friend and co-marine Maxine "Max" McGuire sits on his lap, ready to tell him exactly what—or rather, who—she wants for Christmas!
Before long, Jackson has Max in his bed, exploring all manner of things naughty and nice. But soon, they'll have to join forces on a critical, incredibly dangerous mission. Will they be able to objectively watch each other's backs…or will memories of their naughty bedroom antics put both of their lives at risk?
Title: Unwrapped
Author: Erin McCarthy
Release Date:
9/1/11
My Rating: 4.5/5
Naughty Rating: 4/5

Product Description:
From the streets of Chicago to the back roads of Kentucky to the wild dunes of a Scottish isle, mistletoe and mischief are this season's hottest gifts...
Blue Christmas --author Erin Mccarthy
While a blizzard blankets the world outside, Blue Farrow burrows into the arms of her highway hunk at the No Tell Motel. The road might be closed for dangerous conditions, but the couple navigates their own Kentucky Christmas curves. Nice and oh-so-naughty, Blue and her man open up to each other as they keep the Yule log burning.
Santa in a Kilt --author Donna Kauffman
The wind-whipped December sands of the isle of Kinloch invigorate Kira McLeod as she sets out to tame rugged Shay Callaghan, a Scottish bachelor as wary of a wedding ring as a snowman is of the hot sun. It'll take all the wiles of the canny islanders to weave a perfect Celtic Christmas for all....
Snow Angel -- author Kate Angell
Snowed under in Chicago, free spirit Allie is trapped in Dutton's department store on Christmas Eve when the lights go off and the holiday romance heats up. Our snow angel finds herself face to face with the dashing Aiden, the heir to the retail riches and her host for a night of winter wonder...
Title: Merry Christmas, Baby
Author: Vicki Lewis Thompson, Jennifer LaBrecque, Rhonda Nelson
Release Date: 11/15/11
My Rating: 4/5
Naughty Rating: 5/5
Product Description:
Who will you find under your Christmas tree? A cowboy? Ranch hand Tucker Rankin isn't crazy about the holidays...until a wintry night before Christmas, when Lacey Evans shows him how much fun it is to be nestled all snug in her bed.... A wealthy New Yorker? Stockbroker Jared Martin needs to get away, and Alaska's the perfect place to unwind. Especially once actress Theodora "Teddy" Monroe gets him to loosen his tie—and take it all off! Or maybe even a man in uniform? Soldier Silas Davenport is on Christmas leave. But when he arrives at his parents' home, no one is there...except for the irresistible Delphie Moreau. And she's one gift he won't be exchanging!

Title: A Red Hot New Year
Author: Cynthia Eden , Diana Mercury , Virginia Reede
Release Date: 11/27/07
My Rating: 4.5/5
Naughty Rating: 5/5
Product Description:
This New Year's Eve, turn up the "heat" . . .
At the stroke of midnight a new year begins--a time for passionate resolutions and brand-new pleasures; a time to let go of past restraints and embrace new sensual boundaries. Four masterful writers offer a quartet of boldly erotic tales guaranteed to heat up those winter nights.
Anna has always been the good girl, until a mysterious and powerful encounter with a wolf brings out her wild side Now she's unleashing her long-repressed desires on the sexy stranger who comes to her rescue . . . in Cynthia Eden's New Year's Bites.
Seducing her lover at a lavish party seems like the perfect way for Chantal to rekindle their lost passion. But the tables are turned when she finds herself the target of an even more intoxicating man's desire . . . in Diana Mercury's Night Resolutions.
During a weekend getaway at a cozy mountain cabin, two couples decide the long winter nights lend themselves to exciting sensual exploration. But no one expects their red-hot sessions will turn good friends into lovers for life . . . in Virginia Reede's Snow Blind.
Gina is your average female who just happens to become a bit of a . . . dragon when she's turned on Good thing she's found the kind of savagely sexy man who can bring out the beast in her . . . in Denise Rossetti's Coming on Strong.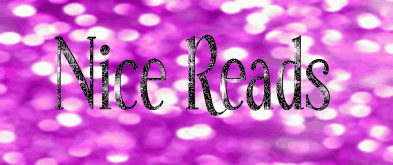 These are some of my favorite heart warming tales of inspiration, love, family, and the Holiday Spirit.
Title: Only Us
Author: Susan Mallery
Release Date: 11/1/11
My Rating: 5/5
Nice Rating: 5/5
Product Description:
Pet groomer Carina Fiore wants nothing more than to confess her feelings to the man she loves. She's drawn to veterinarian Cameron McKenzie's good looks, caring nature and especially his devotion to his young daughter. But he's also her boss and a good friend. Putting her heart on the line could cost Rina both her job and their friendship forever.
Since his divorce, Cameron hasn't been willing to trust his heart—or his daughter—with anyone else. For months he's pushed away all thoughts of taking Rina in his arms and kissing her, unwilling to risk their friendship for a single night of pleasure. But when a kiss under the mistletoe unlocks the simmering passion between them, Rina and Cameron may just find love for the holidays after all...
An ebook exclusive Fool's Gold series novella.
Title: Bring Me Home for Christmas
Author: Robyn Carr
Release Date: 10/25/11
My Rating: 5/5
Nice Rating: 5/5
Product Description:
This year, Becca Timm knows the number one item on her Christmas wish list—getting over Denny Cutler. Three years ago, Denny broke her heart before heading off to war. It's time she got over her silly high-school relationship and moved on.

So she takes matters into her own hands and heads up to Virgin River, the rugged little mountain town that Denny calls home, as an uninvited guest on her brother's men-only hunting weekend. But when an accident turns her impromptu visit into an extended stay, Becca finds herself stranded in Virgin River. With Denny. In very close quarters.

As the power of Christmas envelops the little town, Becca discovers that the boy she once loved has become a strong and confident man. And the most delicious Christmas present she can imagine.
Title: Holiday in Stone Creek: A Stone Creek Christmas\At Home in Stone Creek
Author: Linda Lael Miller
Release Date: 10/25/11
My Rating: 4/5
Nice Rating: 5/5
Product Description:
A Stone Creek Christmas

Stone Creek veterinarian Olivia O'Ballivan communicates easily with animals, but men are another story. Especially rugged architect-turned-rancher Tanner Quinn. Olivia's uncanny bond with his daughter Sophie's pony has him questioning her sanity, while she wonders if he's not just a drugstore cowboy. Then twelve-year-old Sophie conspires with Olivia to get Tanner into the spirit of Christmas. But will a holiday miracle transform the globe-trotting Tanner into a rancher—and family man—for all seasons?

At Home In Stone Creek

Everyone in Ashley O'Ballivan's life is marrying and starting families—except her. But why bother dating when no one can compare to Jack McCall, the man who left her heartbroken years ago? Now he's back in town —and maybe he isn't who she thinks he is.

While recovering from a dangerous mission for the DEA, security expert Jack rents a room in Ashley's bed-and-breakfast. For both their sakes, he tries to keep his distance, though neither can deny the growing spark between them. But when his past catches up with him, he'll have to leave again…just as he realizes where he's always belonged—in Stone Creek.
Title: Mistletoe & Margaritas
Author: Shannon Stacey
Release Date: 12/5/11
My Rating: NOT RELEASES YET
Nice Rating: NOT RELEASED YET
Product Description:
Heating up the Holidays
Claire Rutledge still believes in love, despite losing her husband. So, after two years, she's not surprised by the steamy dreams telling her it might be time to start moving on. But she didn't expect her friend Justin to have the starring role.
Justin McCormick has loved Claire since the moment he first saw her, but his best friend got there first. Now that Claire is ready to move on with her life, Justin is finding it harder than ever to hide his true feelings. And when they both get caught up in the holiday spirits at a party, their simmering mutual attraction boils over into a night neither of them can forget...
Title: 1225 Christmas Tree Lane
Author: Debbie Macomber
Release Date: 9/27/11
My Rating: 4/5
Nice Rating: 5/5
Product Description:
The people of Cedar Cove know how to celebrate Christmas. Like Grace and Olivia and everyone else, Beth Morehouse expects this Christmas to be one of her best. Her small Christmas-tree farm is prospering, her daughters and her dogs are happy and well, and her new relationship with local vet Ted Reynolds is showing plenty of romantic promise. But…someone recently left a basket filled with puppies on her doorstep, puppies she's determined to place in good homes. That's complication number one. And number two is that her daughters Bailey and Sophie have invited their dad, Beth's ex-husband, Kent, to Cedar Cove for Christmas. The girls have visions of a mom-and-dad reunion dancing in their heads. As always in life—and in Cedar Cove—there are surprises, too. More than one family's going to have a puppy under the tree. More than one scheme will go awry. And more than one romance will have a happy ending!
Title: An O'Brien Family Christmas
Author: Sherryl Woods
Release Date: 11/27/11
My Rating: 4.5/5
Nice Rating: 5/5
Product Description:
Dating Matthew O'Brien—a playboy and a younger man—cost Laila Riley her career and her parents' respect. A high price, even for love—and when Laila decides it was just a fling, she breaks it off, despite Matthew's objections.

But the O'Brien family has other ideas, and they conspire to get Laila to join them on a Dublin holiday. It's a great time to get away from it all, but Laila has reservations about the trip. Matthew's bound to be there, and she's far from immune. What if she can't resist temptation?

Meanwhile, the O'Briens are in an uproar over matriarch Nell's unexpected romance with an old flame. Will she follow her heart despite the risks? And will Laila discover that some risks are actually once-in-a-lifetime opportunities?
Title: Midnight Kisses
Author: Robyn Carr, Jean Brashear, Victoria Dahl
Release Date:
My Rating: 5/5
Nice Rating: 5/5
Product Description:
These are New Year's resolutions worth keeping!

Take a risk.

At the inaugural New Year's Eve party at Jack's Bar, two lonely revelers decide the best balm for their broken hearts might just be each other.

Find the perfect work–life balance.

When a flinty lawyer with a bad-boy addiction meets the quintessential nice guy, sparks fly that consume their expectations of life and love.

Get those finances in order.

Working over the holidays on a messy bank takeover is made worse for two federal specialists by an ill-advised kiss that will never happen again…right?


Title: Holly and Mistletoe
Author: Susan Mallery
Release Date: 08/17/09
My Rating: 5/5
Nice Rating: 4.5/5

Product Description:
A storm had claimed her apartment and now Holly Garrett was without a home for the holidays. But just when she saw her plans for Christmas crumbling, a miracle came her way...
The handsome firefighter who'd saved her and her cat - and who'd injured himself in the rescue - was now asking her for help. And he was inviting her to live with him. Sure, she could cook and clean for him while he recuperated, but was that really all he wanted?
Jordan Haynes couldn't let Holly be alone for Christmas - not when she brought out his every protective instinct. No, he could play the needy patient as well as anyone... and just maybe he could convince her to keep him company through the holidays - if not longer
.
Title: The Naughty List
Author: Donna Kauffman, Cynthia Eden, Susan Fox
Release Date:
10/1/11
My Rating: 5/5
Nice Rating: 4/5

Product Description:
Donna Kauffman -- Naughty But Nice
Businessman Griffin's never believed in luck…until sassy-sweet small-town baker Melody turns his world around. Except there's a catch: There's no way he'll be able to build his empire and hold on to her. His new "lucky charm" could destroy all his dreams…or make this Christmas better than he ever imagined possible…


Cynthia Eden -- All I Want for Christmas
Good girl toy inventor Christie takes a walk on the naughty side when she sparks a no-strings fling with Santa—actually, sexy cop Jonas in a Santa suit. She loves her new "bad girl" persona, except as the holidays approach, she starts falling, and hard, for this known' "love 'em and leave 'em" ladies man...


Susan Fox -- Tattoos and Mistletoe
Charlie returns to her hometown to fix up her aunt's B&B, but she doesn't count on LJ handling the renovations. Nerdy LJ pined for her in school, but now he's grown into the town's hottest bachelor. Charlie's been burned before and won't let him get close. But LJ's determined to break down her walls and make her dearest Christmas wish come true.
Title: Highlander for the Holidays
Author: Janet Chapman
Release Date:
10/25/11
My Rating: 4/5
Nice Rating: 5/5

Product Description:
After a brutal attack, Jessie Pringle moved to the small mountain town of Pine Creek, Maine, to start over. But she never expected to meet Ian MacKeage, who had seemingly stepped right out of the Scottish Highlands. As drawn to Ian as he is to her, Jessie finds it more and more difficult to deny her own desires...
Then, on one of her long walks through the wilderness, she meets a kindly hermit who sells her a walking stick-one imbued with a magic that may allow Jessie to finally be rid of the pain of her past, and build a future with Ian.




What holiday book will you be reading this year?