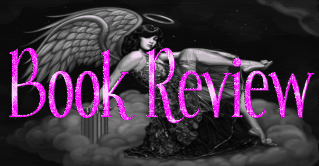 Title:
BLOOD BOUND (Unbound Bk 1)

Author:
Rachel Vincent
Release Date:
August 23, 2011

Publisher:
Mira

List Price:
$7.99

Language:
English


Reading Level:

Adult

ISBN-10:
0778312550

ISBN-13:
978-0778312550




My Ratings
Plot: 5/5
Setting: 5/5
Writing: 4.5/5
Originality of Plot: 5/5
Characters Development: 4.5/5
Ending: 4.5/5
Cover Art: 4.5/5
Likelihood to Recommend: 5/5


Overall: 38/40 = 95%



Synopsis
By blood, by word, by magic...
Most can't touch the power. But Liv Warren is special – a paranormal tracker who follows the scent of blood.
Liv makes her own rules, and the most important one is trust no one.
But when her friend's daughter goes missing, Liv has no choice but to find the girl. Thanks to a childhood oath, Liv can't rest until the child is home safe. But that means trusting Cam Caballero, the former lover forbidden to her.
Bound by oath and lost in desire for a man she cannot have, Liv is racing to save the child from a dark criminal underworld where secrets, lies, trauma and danger lurk around every corner...every touch...every kiss.
And more blood will be spilled before it's over...
My Review
Sir Walter Scott's quote "What a tangled web we weave, when first we practice to deceive!" came to mind when I read
Blood Bound
. Layers upon layers of lies and oaths bind this story together.
In the
Unbound
world, you are bound by your word. Whether by blood or verbal oath, you are compelled to keep your promises. Going against your word can be hazardous to your health and even deadly. This world is filled with Skilled and un-Skilled humans. Most Skilled humans align themselves with one of two mob-type bosses, sometimes against their better judgment or even against their own will.
Liv Warren's life isn't always her own. A school girl promise, has Liv using her Blood Tracking Skills to help a childhood friend against her will. Liv is also forced to team up with he oh-so-sexy x-boyfriend Cam. He's the one man she can't live without, but has to. She is also secretly bound to a syndicate that basically owns her body and mind.
I absolutely loved the dynamic between Liv and Cam. They have a sexual tension that is so electric it jumps off the page. You can feel it in every word shared and even in every casual touch. I enjoyed uncovering their past while reading the story, it make me root for them more and more. Liv is strong both physically, mentally, and emotionally. She's willing to give everything for the people she cares about. She isn't a victim, like most modern female characters. You can't help but fall in love with her character. I also enjoyed the secondary characters, and cannot wait to read more about them in
Rachel's
Unbound
upcoming books.
In true
Rachel Vincent
fashion, the ending of
Blood Bound
left me aching for more. She writes the most dramatic endings, that leave you torn between throwing the book at the wall and selling your first born for an advanced copy of the next book.
Rachel
has an amazing knack for building unique fictional worlds. In a sea of carbon copy urban fantasy series,
Blood Bound
is a breath of fresh air. Her writing is both multifaceted and brilliant!
Overall,
Blood Bound
is a dark and seductive thrill ride. I found myself getting pulled in the
Rachel's
Unbound
world, and not wanting to leave. I enjoyed untangling the web that is
Blood Bound
!
Websites

Buy BLOOD BOUND from Amazon
Rachel Vincent's Website
Rachel's Discussion Board
Rachel's Twitter
BLOOD BOUND - Trailer
Other Books by This Author

Soul Screamers (YA Series):
0.5) My Soul to Lose (2009)
1) My Soul to Take (2009)
2) My Soul To Save (2010)
3) My Soul To Keep (2010)
4) My Soul to Steal (2011)


Shifters Series (Adult Series):
1) Stray (2007)
2) Rogue (2008)
3) Pride (2009)
4) Prey (2009)
5) Shift (2010)
6) Alpha (2010)