Hope everyone had an amazing New Year's Eve! Today, I'm honored and very grateful to bring you: Carly Phillips, Nicole Peeler, Dakota Cassidy, Michelle Rowen, Shiloh Walker, Kelly Meding, Laurie London, Jennifer L. Armentrout, Tammy Kaehler, and Sang Kromah! These spectacular authors have stopped by the Nice Girls Blog to share their Top Books of 2011.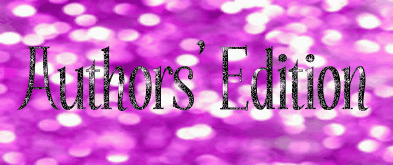 ****************************************************
Author:
Karen Drogin/Carly Phillips
Website:
www.carlyphillips.com
Twitter:
www.twitter.com/carlyphillips
Facebook:
www.facebook.com/carlyphillipsfanpage
I want you to know I read over 400 books this year and going back on through wasn't easy! Thanks to my Kindle, I've read genres that are new to me as well this year. I've dug into authors and backlists like never before. This was NOT easy! :) For me, this wasn't about "best written" as I went through all the books I read - it was all about pure emotional reaction.
#1
Seduction of a Highland Lass by Maya Banks
- because any book that can make a jaded romance author/reader who's been reading for years, read with a painful lump in my throat for 3/4 of the book and then cry (literally) must take my # 1 spot.
#2
Wife by Wednesday - Catherine Bybee
- recommended by someone on Twitter - a new author to me - and a good "old fashioned" marriage of convenience plot that read anything like an old fashioned book. Modern, strong heroine, lovable hero - really made me smile and stuck with me long after I finished!
#3
Can't Help Falling in Love - Bella Andre
- I fell in love with Gabe Sullivan. Period. That and the story just held me captive from page 1!
#4
Laid Bare - Lauren Dane
- A new genre for me this year - scorching erotica - but the heroine has a heart wrenching backstory - and I just fell in love with Erin. It's unusual for me to fall so in love with a heroine when I read - but I liked her so much - I wanted her happy and I wanted to be her friend! Or should I say I wanted her to be mine? And let me add Erin's "men" are something else as well. The other thing I loved about this book extends through the rest of the series - we revisit Erin, Todd and Ben in subsequent books and watch their unorthodox relationship grow as they deal with their families and reality.
#5
A Table for Three - Lainey Reese
- Again scorching hot - to be honest, the way the heroine meets the heroes (yes plural) stretches the bounds of reality - but that's what I liked about this book - pure fantasy - Kade and Trevor are the yummiest heroes I've come across and when they decide that yes, they are "keeping" Riley, I just about melted.
****************************************************


Author:
Nicole Peeler
Blog Address:
http://nicolepeeler.com
Twitter Address:
@NicolePeeler
Top Books of 2011


#1
Bad Day for Scandal by Sophie Littlefield
/ Mystery - Suspense / I just adore this series!
#2
Dead Bolt by Juliet Blackwell
/ Mystery - Suspense / Because I couldn't wait to see what happened with Mel.
#3
How To Knit A Heart Back Home by Rachael Herron
/ Romance / She's made me a fan of knit-lit.
#4
Silver Tongued Devil by Jaye Wells
/ Urban Fantasy / Because I can't believe it's the last one.
#5
Ocean's Touch by Denise Townsend
/ Romance / Because it's smexy!
Diana Rowland's My Life as a White Trash Zombie. God I love that cover.


****************************************************


Name:
Dakota Cassidy
Website:
www.dakotacassidy.net/
Twitter Name:
@DakotaCassidy





Top Books of 2011

#1
Darynda Jones-- First Grave On The Right
. I adore Darynda--she's snarky and clever and I've developed a huge fangirl crush on her this year!
#2
Susan Elizabeth Phillips-Call Me Irresistible
--I love Susan's crazy concepts and her madcap comedy. I most especially love her hunky heroes and feisty heroine's :)
#3
Dead Undead Or Somewhere In Between by J.A. Saare
-- I met J.A. at a conference this year, and fell in love with her, and I was thrilled she gave me one of her books to read because she's a fantastic writer! And seriously, who can resist a book with a vampire named Disco? Love it, love her!
Favorite Book Cover for 2011

I don't really have a favorite cover--I know, my bad! But I've been reading on the Kindle, so I haven't as much looked at the covers as I have the authors names when I choose a book. And because it's been a crazy year, I haven't done nearly the kind of reading I'm used to. :(


My favorite series would have to be Darynda Jones Grave series!


****************************************************
Name:
Michelle Rowen

Blog Address:
www.michellerowen.com/blog
Twitter Address:
www.twitter.com/michellerowen




Top Books of 2011

#1
Shadowfever by Karen Marie Moning
/ Urban Fantasy / A fantastically epic ending to my favorite series (but happily there are more books coming in this world).
#2
Delirium by Lauren Oliver
/ YA-Dystopian / Beautifully written love story set in a dystopian world where "love" has been deemed a curable disease. I seem to enjoy books that tear my heart into pieces. Looking forward to book two.
#3
Bloodlines by Richelle Mead
/ YA-Urban Fantasy / The first book in the new series, which is a spin-off from Vampire Academy. I just love Adrian Ivashkov far too much.
#4
The Iron King by Julie Kagawa
/ YA Fantasy/ Such a fun twist on fae lore, great set up for a love triangle, and who doesn't love a talking cat? (Yes, this was a 2010 book but I only read it this year!)
#5
That Old Black Magic
/ Paranormal Romance/ Yes, I picked my own book. Sexy, funny demon, troubled witch, the final book in a trilogy. What's not to love? ;)
The Fever series by Karen Marie Moning.

****************************************************

Name:
Shiloh Walker
Website:
http://www.shilohwalker.com/website/
Twitter Address:
@shilohwalker





Top Books of 2011

#1
Once and Again by Lauren Dane
/ Contemporary Romance / I loved the heroine. She was just plain fun.
#2
Dragon Bound by Thea Harrison
/ Paranormal Romance - Dragons / Need I say more?
#3
Archangel's Blade by Nalini Singh
/ Paranormal Romance / It's Nalini. It's one of her Archangel books, and it was awesome.
#4
Magic Mourns by Ilona Andrews
/ Urban Fantasy / I hadn't read this one until a few weeks ago, although it's been out a while. But I loved it. I also have developed a mad love for Teddy Jo.
#5
Alphas by Ilona Andrews
/ Urban Fantasy / Because I loved her twist on angels... :-)
Favorite Book Cover for 2011

Ahhh... that one is hard. I don't tend to remember that very well. I'm blanking
Favorite Series of 2011
Stacia Kane's Downside series, Ilona Andrews' Kate Daniels' series or the Stardoc books by SL Viehl. I can't narrow it down more than that...
****************************************************
Name:
Kelly Meding
Website:
http://kellymeding.com/
Book Blog Address:
http://chaostitan.blogspot.com
Twitter Address:
http://twitter.com/KellyMeding





Top Books of 2011


These aren't exactly in order (I don't think), and one of them wasn't published this year (I read it for the first time this year, though), but here is my list!

#1
Soft Apocalypse, by Will McIntosh
/ Science Fiction / This is the only book I read this year that gave me actual nightmares. I thought about it for days after the final pages, because it's the kind of SF novel that really could happen--sooner, rather than later. Riveting and dramatic, it has one of the most brutal death scenes I've ever read.
#2
Sweet as Sin, by Inez Kelley
/ Contemporary Romance / A beautifully written love story about two damaged people who find each other. I loved the way the author used the book-within-a-book method to further illustrate the emotional battle waged by the hero, as he comes to terms with his past in order to find a happy future.
#3
Deadline, by Chris Crutcher
/ Contemporary YA / Even though the description of the book makes the ending a gimme, I still sobbed, because I loved the main character that much. A wonderful story about making the best of the time you have left.
#4
Precious and Fragile Things, by Megan Hart
/ Contemporary Fiction / I'm a huge fan of Hart's erotic contemporaries, and this book was a super departure for her. It was the first book I read in 2011, and it's still one of the best, with its nail-biting story line and a heartbreaking conclusion.
#5
Across the Universe, by Beth Revis
/ YA Science Fiction / Lovely writing, a fresh premise, and a tense mystery all wrapped up in a spaceship-shaped package, with a dash of teen love story. I loved everything about this book, and I can't wait for the sequel coming in 2012.
Favorite Book Cover for 2011
This is a tough one, because I read so much and in so many different genres. But one cover that I do keep going back to and staring at is SHINE, by Lauren Myracle. It's just so haunting and striking. It makes me want to open the jacket and see what the book is about.
Favorite Series of 2011
Hands down, it's the Donovan Brothers Brewery Trilogy, by Victoria Dahl (Good Girls Don't, Bad Boys Do, Real Men Will). Smart, fun, sexy--I gobbled them up in three days!
****************************************************


Author:
Laurie London
Blog:
www.LaurieLondonBooks.com
Twitter:
@LaurieBLondon
Facebook:
www.facebook.com/LaurieLondonAuthor



Top Books of 2011

Since I've been on a zombie kick lately, here are some of my favorite reads this year.

#1
Feed by Mira Grant
/ Science Fiction & Fantasy / Decades after the zombie apocalypse happens, bloggers play a huge part in how news is disseminated in a world where people have cocooned themselves, rarely leaving their homes and neighborhoods. It's very fast paced and nail-bitingly scary. The world-building is fantastic and I loved her writing style.
#2
The Passage by Justin Cronin / The Passage by Justin Cronin / Okay, so this is a vampire story but they're zombie-like vampires. Can you imagine packs of them glowing in the trees then dropping down to suck your blood and kill you? There's even a scene at an abandoned shopping mall! Not only do you find out what happened that caused the apocalypse, but the story is epic-like in that it jumps forward about 100 years. Plus, how can you not want to read it when you learn the author came up with the story premise when his 8 year old daughter said she wanted him to write a book about a girl who saves the world.
And, last but not least, this isn't a zombie book, but I enjoyed it very much.

#3
A Game of Thrones by George R.R. Martin
/ Science Fiction & Fantasy / I started watching the HBO series first then quickly read the book. I need to read the second book before the new season starts up.
****************************************************
Author:
Jennifer L. Armentrout
Blog Address:
http://jenniferarmentrout.blogspot.com/
Twitter Address:
@JLArmentrout




Top Books of 2011

#1
Soul Screamers Books by Rachel Vincent
/ YA Paranormal / I read them all this year. Todd. Need I say more?
#2
Lover Eternal JR Ward
/ Adult Paranormal / I like the godzilla like beast. What can I say?
#3
Touch by Jus Accardo
/ YA Paranormal / I really love the whole killer touch thing.
#4
Unearthly by Cynthia Hand
/ YA Paranormal / This angel story really stuck with me.
#5
Carrier of the Mark by Leigh Fallon
/ YA Paranormal / The whole elemental thing is fascinating.
Favorite Book Cover for 2011
The Space Between by Brenna Yomanoff / I haven't read the book yet, but my God, that cover is gorgeous.
Favorite Series of 2011
Ah, that's an easy one. Soul Screamers by Rachel Vincent
****************************************************
Name:
Tammy Kaehler
Website:
www.tammykaehler.com
Blog:
tammykaehler.blogspot.com
&
twofortheroadblog.blogspot.com
Twitter:
@tkaehler
Facebook:
facebook.com/Tammy



Top Books of 2011

(I'll apologize in advance, because my recommendations will all be mysteries. They're what I read, write, and love the most!)

#1
Trick of the Light by Louise Penny
/ Mystery / The first chapter of this book is quite simply magic. It's one of the best descriptions I've ever read of the peculiar mix of bone-deep terror and transcendent joy that is the sharing of something one has created with the world. And the story just gets better from there. Read Penny's entire Inspector Gamache/Three Pines series. Every book is beautifully written, and though the characters aren't always good or true or just, you'll still wish yourself in the village with them.
#2
One Was a Soldier by Julia Spencer-Fleming
/ mystery / I love this book. Her writing is warm, evocative, and intelligent, and somehow manages to be comforting and educational in the midst of exploring murder, other crime, and the aftermath of soldiers gone to war. She devastatingly illustrates how war doesn't just exist "over there," but is brought home too, existing here in the people who've had to live it. I was moved.
#3
Northwest Angle by William Kent Krueger
/ Mystery / This is the latest in Krueger's series (which I just discovered this year) featuring Cork O'Conner, a part Irish-American, part Ojibwe former county sheriff in Northern Minnesota. Cork's no superhero, but he's good and just, and you want him to be your friend and champion. Northwest Angle is a gripping story that starts with a natural disaster and ends with a man-made one. It'll have you short of breath and appreciating how Krueger makes you feel part of the action.
#4
The Dangerous Edge of Things by Tina Whittle
/ Mystery / I found Tina's book because we share a publisher, and the minute I finished the first chapter, I started running around making people read it … because it was just that compelling. Her writing sucks you into the story immediately, entertains you, and leaves you puzzling (in a good way) over the plot. It's a great read.
#5
Naughty in Nice by Rhys Bowen
/ Mystery / This is the latest in a really fun series about Lady Georgiana, who is 34th in line to the British throne, yet penniless, and trying to survive in 1930s London. In Naughty in Nice, Georgie ends up in France discharging a task for Her Majesty, solving a nasty murder, and modeling clothes for Coco Chanel. Bowen's books are always entertaining romps, and I enjoyed this one every bit as much as her others.
Favorite Book Cover for 2011
I'm horribly biased, but nothing will ever compare to my own first book cover! Dead Man's Switch, Tammy Kaehler
Favorite Series of 2011
Sophie Littlefield's "A Bad Day for …" series about Stella Hardesty, avenger of wronged women. It's hilarious.
****************************************************
Name:
Sang Kromah
Book Blog Address:
http://sangkromah.com/author-blog/
Twitter Address:
www.twitter.com/SangWrites
#1
Concealed by Sang Kromah
/ Young Adult Fiction / I'm thinking my opinion would be biased since I am the author. But I wanted to tell a story that hasn't been told before...a story that defies the laws of storytelling yet endears itself to every reader. I made up the back story as a child...almost as an escape from reality. It's a story like nothing else in today's YA genre. Concealed is a modern-day cautionary tale, set in Sykesville, Maryland, about finding the courage to choose your own destiny, while paying tribute to lore of foreign lands.
#2
The Seventh Blessing by Melissa Buell
/ Young Adult Fiction / Melissa Buell's world building was what drew me into this novel. Imagine believing one thing about yourself, only to discover it's all been a lie. That's the situation Samantha, Princess of Mittra, finds herself in when she realizes the gifts given to her by the fairies weren't truly hers at all. So if you're a fan of fairies, this tale is an original take on fairy lore.
#3
Shatter Me by Tahereh Mafi
/ Young Adult Fiction / This was one of those books that a lot of my friends pushed me into reading, and I must say, I'm glad I did. At the end of every chapter, I was very reluctant to stop. I must say that if you're an X-Men and Hunger Games fan, you'll enjoy Shatter Me.
#4
Crescendo by Becca Fitzpatrick
/ Young Adult Fiction / The Hush, Hush series was the first series that got me into the angels. This series prompted me to read Fallen as well, but Crescendo is the best I've read so far. It's a definite must-read!
#5
Passion by Lauren Kate
/ Young Adult Fiction / I loved this third installment of the Fallen series for the simple fact that Luce, the main character, gets to see first hand, why everything is happening to her. It answers so many questions. So even though it wasn't my favorite book of the year, I was satisfied.
Favorite Book Cover for 2011
Wither by Lauren DeStefano
Favorite Series of 2011
The Hallowmere Series by Tiffany Trent. I read them all and then found out that the author just stopped writing the series. I was very disappointed, because I fell in love with this series.
****************************************************

I wanna thank all of the authors for helping me with this post! All of the authors involved were amazing and very helpful. I appreciate them taking the time out of their busy holiday schedules.

Check back tomorrow for my Top Audiobooks of 2011 post!