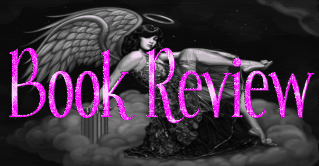 Title:
FINDING PERFECT
(Fool's Gold Bk 3)
Author:
Susan Mallery
Release Date:
August 31, 2010
Publisher:
HQN Books
List Price:
$7.99
Language:
English
ISBN-10:
0373774680
ISBN-13:
978-0373774685
My Ratings
Plot: 4/5
Setting: 4/5
Writing: 5/5
Originality of Plot: 5/5
Characters Development: 4/5
Ending: 5/5
Cover Art: 4/5
Overall: 31/35 = 88%
First Line
"What do you mean she left me the embryos? I'm supposed to get the cat."

(This may be my favorite book beginning in a long time!)

Synopsis
"When Pia O'Brian's best friend dies, Pia expects to inherit her cherished cat. Instead, the woman leaves Pia three frozen embryos. With a disastrous track record in the romance department and the parenting skills of a hamster, Pia doesn't think she's meant for motherhood. But determined to do the right thing, Pia decides to become a single mother. Only to meet a gorgeous, sexy hunk the very same day.

A former foster-care kid now rich beyond his wildest dreams, Raoul Moreno runs a camp for needy children in Fool's Gold, California. After his last relationship, Raoul thought he was done with women and commitment. Still, he can't get sweet, sexy Pia out of his mind — and proposes a crazy plan. But can such an unconventional beginning really result in the perfect ending?"

My Review
Pia O'Brian is still grieving over the losing her best friend Crystal to cancer. She is shocked to learn that Crystal didn't leave her the cat as planned, but her frozen embryo. What is a single girl to do with a bunch of frozen embryos? To make things more difficult, here come the sexy and sweet ex-NFL player Raoul Moreno. Can Pia handle balance being a single mother? Can she handle being just friends with Raoul?
Pia was the popular girl who had everything, that was until her parents died when she was still in high school. She lost everything, and had to rebuild her live in Fool's Gold. She became a totally different person. She grew leaps and bounds emotionally. It takes a special kind of person to have the children you best friends was never allowed to have.
I read
Susan Mallery's
Sweet Spot
a few years ago. I immediately fell in love with Raoul. He was this sweet, sensitive teen who just wanted a family to belong to. He found all that and more. Now Raoul is all grown up, and he's lost none of his charm. He has only one big character flaw: He wants to do the right thing all the time, but he doesn't always go about it in the best way. He see starts to see Pia and her embryo's as his family. He wants to help her and her children. They just don't make them like Raoul, cause if they did I'd snatch him right up.
This book is my favorite of the Fool's Gold series! It's a very sweet and uplifting story. It's a story of learning to trust and love someone. I've said it once, and I'll say it again,
Susan Mallery
is my favorite reading guilty pleasure! When she releases a new series, I run right out to purchase it. This series was no different. I enjoyed this series as a whole, and would really recommend this book for anyone looking for a very sweet contemporary romance. I'm hoping that this isn't the end of the series, because I would love to see some of the lose ends tied up. I really do love this town! If you enjoyed Raoul, I would also recommend picking up
Susan Mallery's
Bakery Sisters
series.
Fool's Gold Series


Author's Websites
http://www.susanmallery.com
http://twitter.com/susanmallery